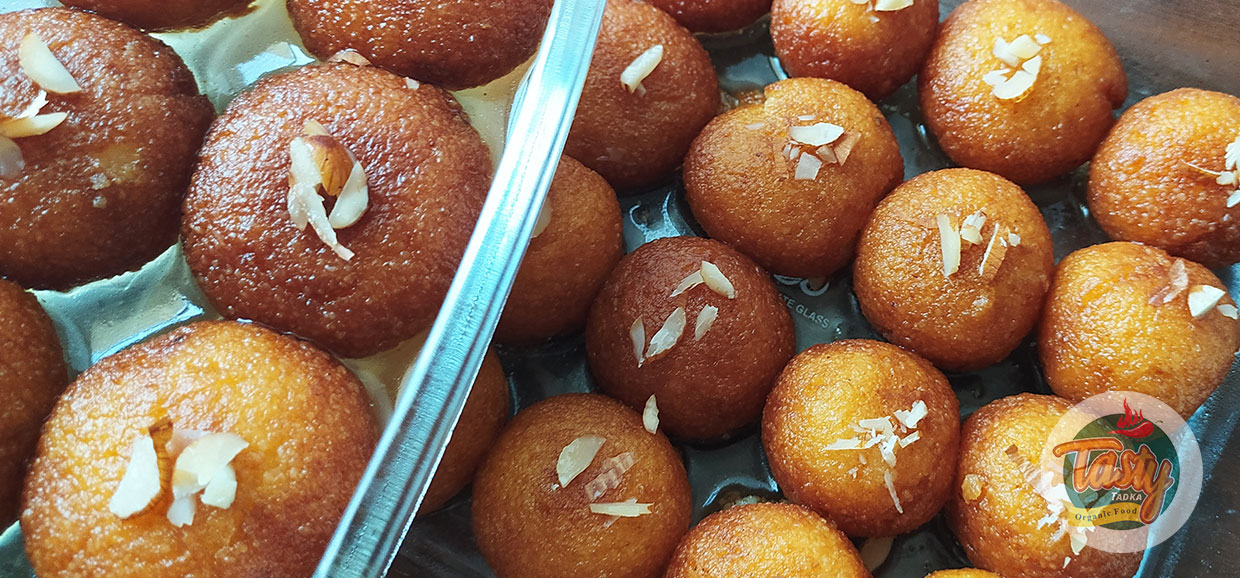 We love sweets of any kind but this one is something special. Rosbora or Rosh Bora is a modern twist to traditional Bengali style dessert where fried semolina fritters are soaked in Sugar syrup and served.
Gulab Jamun recipe has become one of the most desired and searched Indian dessert recipe made in and across India. Evidently, there are myriad versions to it and can be made with different ingredients with the same result. One such variation and a popular version can be semolina Rosbora or suji/sooji Gulab Jamun or semolina gulab jamun using fine rava.
Directions
'Ros' means syrup and 'Bora' means dumplings or nuggets. It is a unique way of preparing the traditional Bengali dessert with fine semolina. Traditionally Rosbora are prepared with lentils and dates or palm jaggery syrup. It can be an easy and alternative version of complicated Rosbora. It can also be named as semolina gulab jamun which does not require mawa, milk khoya, paneer, chhena or condensed milk. The recipe is considered to be thrifty and economical compared to the traditional version as it is made with easily available sooji.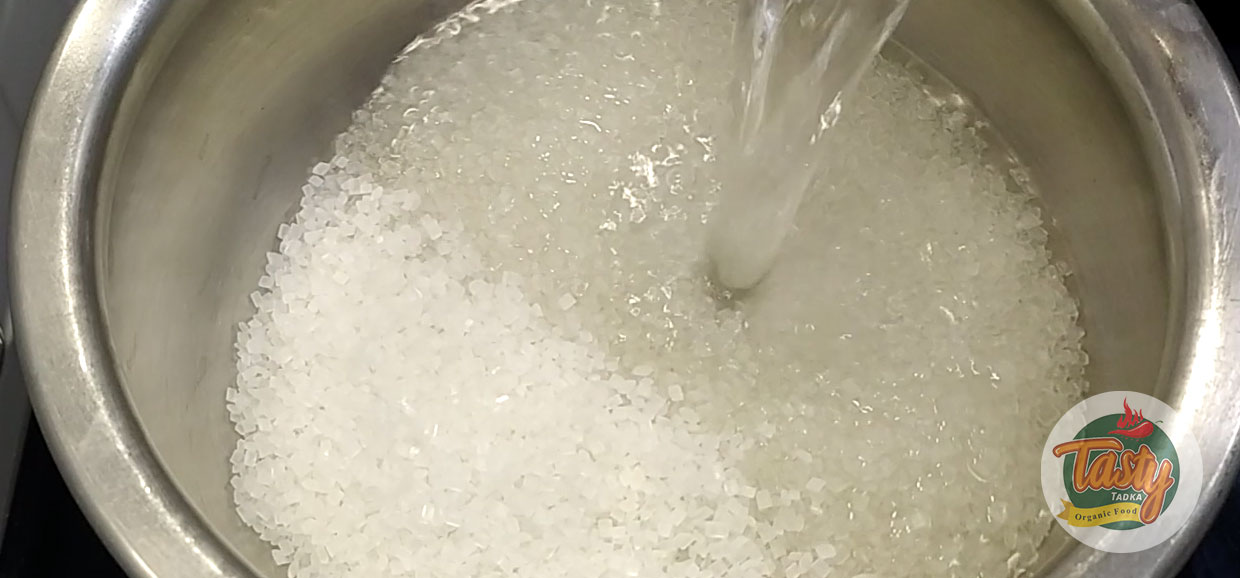 Making Rosbora or suji gulab jamun is much easier compared to other sweets or desserts. In a heavy-bottomed vessel take 2 cups of sugar and 1 liter of water. Stir until sugar dissolves in the water. Boil the sugar syrup for 5-8 minutes or until the syrup turns sticky consistency. Add one tsp of cardamom powder and few saffron strands. You may add rose water or kewda water instead. Sugar syrup is ready. Turn off the flame. Keep aside.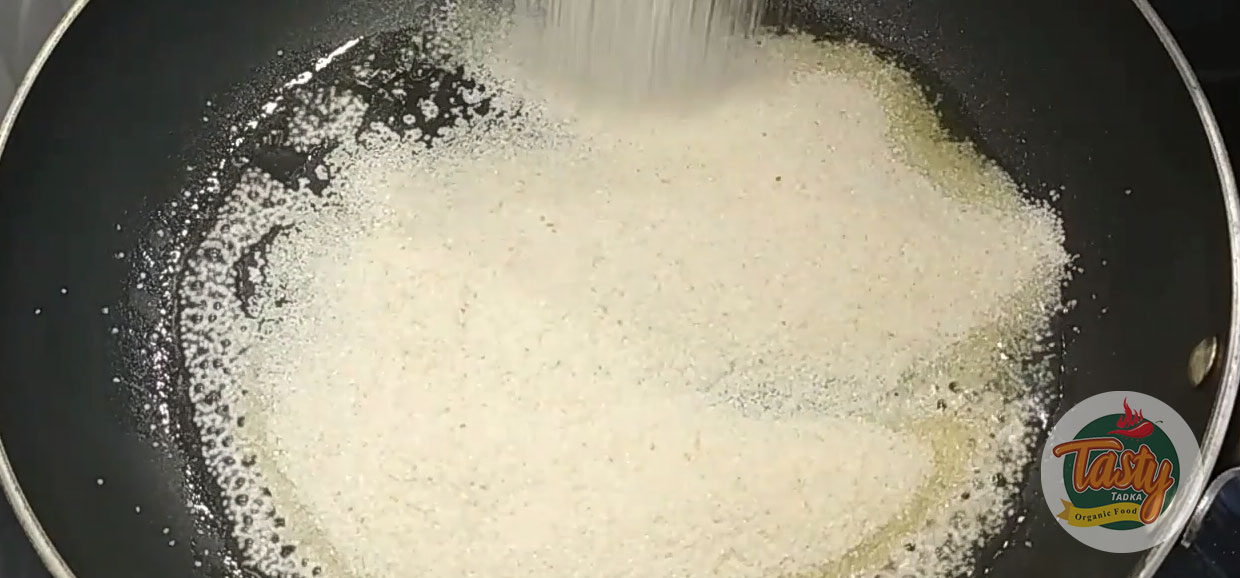 Take a pan. Add one tsp desi ghee or clarified butter. Roast 1 cup fine suji or rava on low flame until it turns aromatic. Mind not to change the colour of suji. Keep aside.
Take another pan. Add one tsp desi ghee or clarified butter. Add two cups of milk. Bring it to boil. Further keeping the flame on low, add 1 cup roasted suji/rava stirring continuously. Keep stirring until the suji/rava absorbs all the milk and no lumps are formed.
Cook until the mixture forms a lump and looks like a dough consistency. It separates the pan.
Cool the mixture slightly and transfer it into a large bowl. Grease your hand with ghee and knead for at least 5 minutes, or until the dough is smooth and soft. you can add 2 tbsp of milk powder, one tsp of cardamom powder and 1/2 tsp of baking powder at this stage and knead well.
make small pieces and give this shape take a small ball sized dough and make a ball, make sure there are no cracks on balls. else there are chances for jamun to break while frying.
Heat the oil/ghee on medium flame and when the oil/ghee is moderately hot, fry the Jamuns. Fry the balls on low flame stirring in between. Fry for 5-8 minutes until the balls turn golden brown.
Allow the balls to cool for 2 minutes, and drop the hot Rosbora or gulab jamuns into the warm sugar syrup. Cover the lid and rest for 15 minutes.
Firstly, use fine suji/ rava else there are chances for balls to have cracks while rolling. Also, fry on low flame, else the Rosbora / Jamuns will break while frying. Additionally, you can stuff dry fruits inside Rosbora / Jamun to make it more delicious.
Conclusion
I would like to give few tips, suggestions, and variations for this Rosbora or Suji ke Gulab Jamun recipe. Firstly, I have added a small amount of milk powder to semolina while preparing the Gulab Jamun dough. Adding milk powder adds nice smooth texture, but it is completely optional and can be skipped. Secondly, while shaping the Jamuns or Rosbora I would heavily recommend making it slightly bigger compared to the traditional one. This would ensure the sugar syrup would be perfectly soaked up and absorbed. Lastly, fry these Rosbora or Jamuns on a low to medium flame so that it is evenly cooked. Additionally, you can stuff dry fruits inside Jamun to make it more delicious.