How to Make Cheesy Garlic  Bread Pizza at Home
Cheesy Garlic Bread Pizza is a delicious combination of pizza and garlic bread. Baked until golden, this amazing side dish will be a perfect accompaniment to your next pizza night!
All you need is a package of bread, some pizza sauce, pepperoni (if you like them), and shredded mozzarella or Italian blend cheese.
The BEST flavorful Cheesy Breadsticks that are easy  to make. 
Cheesy Garlic Bread Recipe, is what all your garlicky, herby, cheesy bread dreams are made of! This simple homemade garlic cheese bread recipe starts with the easily available bread base, a good slather of herb butter and topped with a heaping dose of mozzarella cheese! Serve as a delicious appetizer or dinner side dish with fresh marinara or donair sauce! Recipe includes how to video with step by step instructions!
How to Make Cheesy Garlic Bread Pizza
Directions
Steps to make Cheesy Garlic Pizza Bread at Home
Amazingly these bread pizza are tasty substitute of time consuming Garlic Bread sticks or Pizza. they can be prepared in a jiffy either for breakfast or for evening snacks. They are sure to be loved by everyone.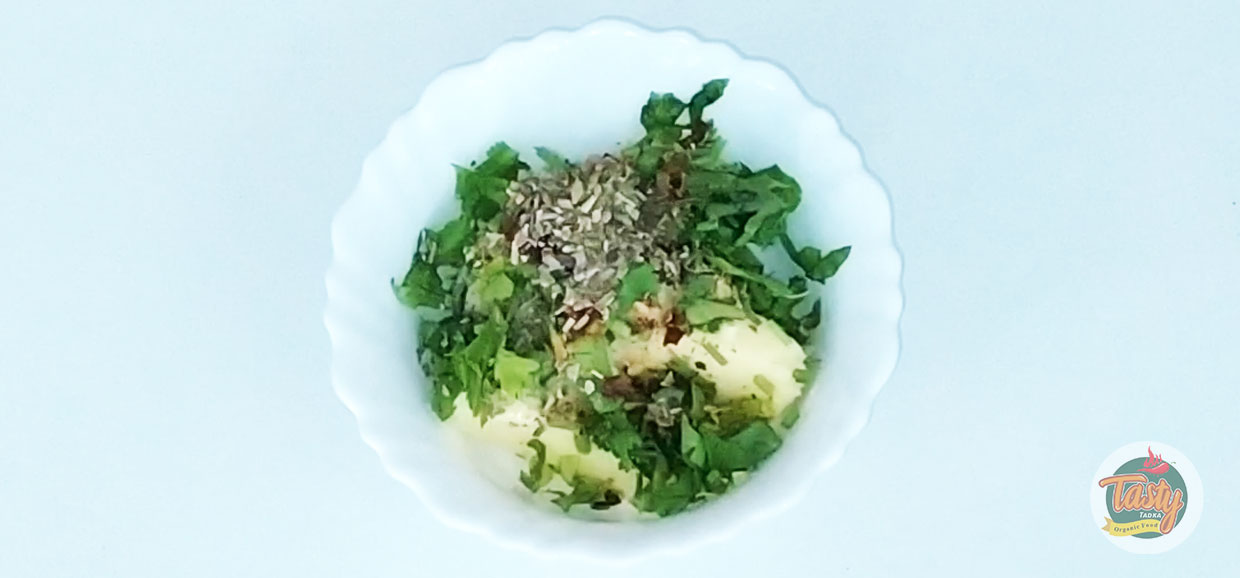 Take softened butter in a mixing bowl. Add crushed garlic, finely chopped green fresh coriander leaves, chili flakes and oregano. Give it a good mix and keep aside. Your homemade garlic butter is ready.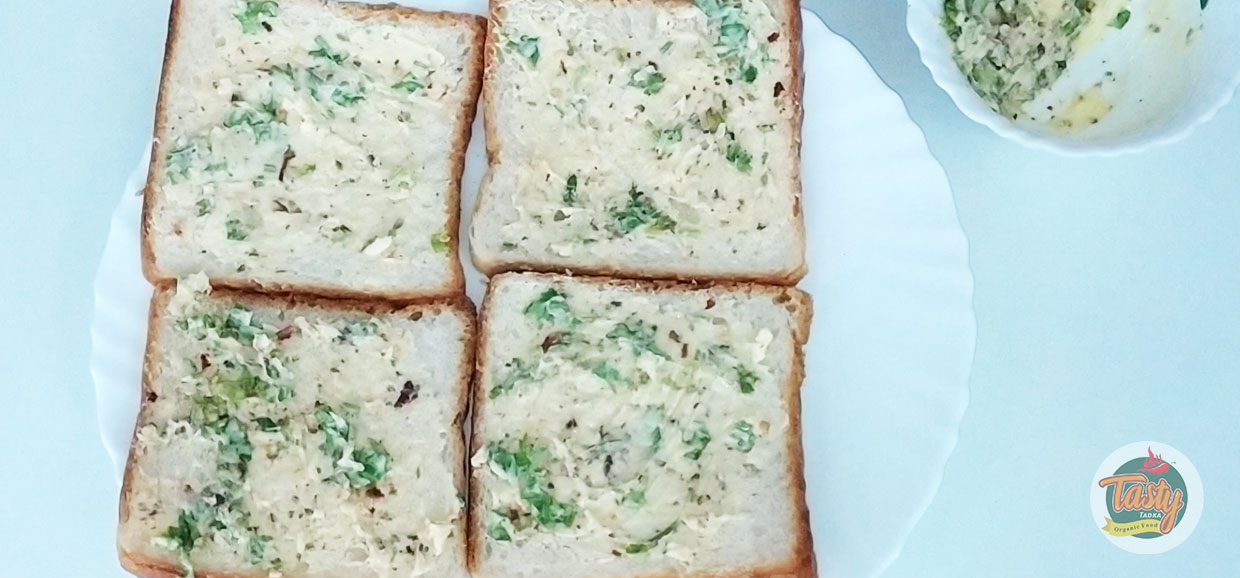 Take white bread slices. spread generous amount of prepared garlic butter over the bread slices.
Set a pan on medium high heat, place the bread slice (butter side towards the pan) over it. Add some grated cheese over the bread slice and cover it with another buttered bread slice.
Apply a spoonful amount of garlic butter over the bread slice. apply some Pizza sauce over the toasted Sandwich and add some grated cheese over it, you can choose to add Cheese of your preference, it could be cheddar, mozzarella or easily available processed cheese, further add toppings of your choice.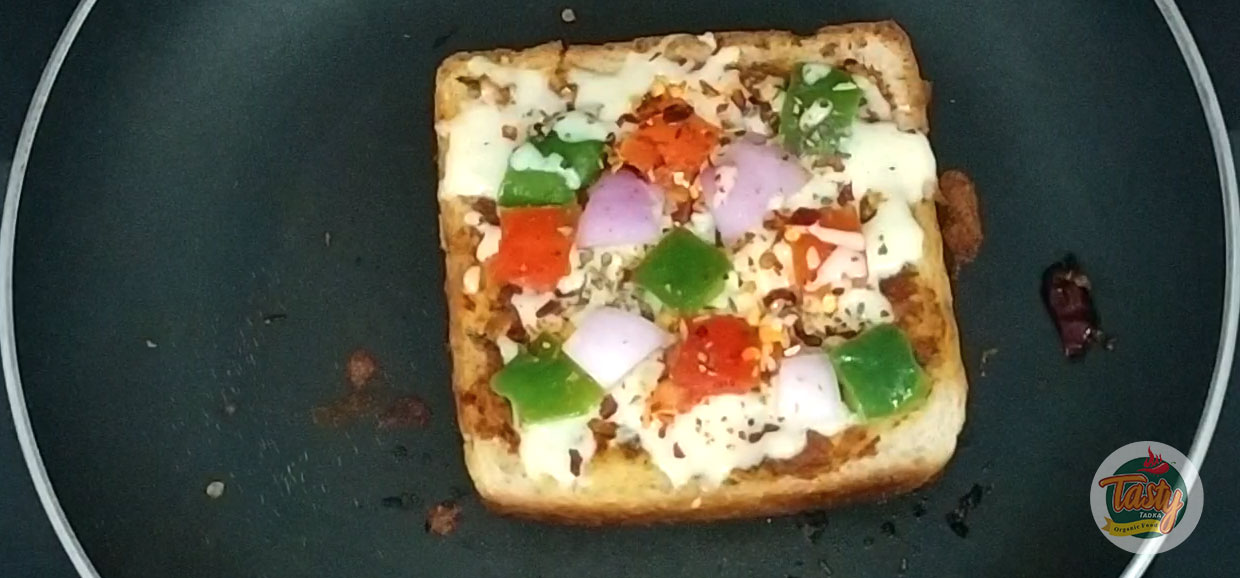 Sprinkle some chili flakes and oregano. Cover the pan with a lid. Toast until the cheese melts.
Your cheese garlic bread Pizza is ready to be served, cut Into desired shape and pieces. You will find that cheese is bursting out from the sandwich and it is enough to tempt anyone. Serve it immediately with ketchup or mayonnaise of your choice.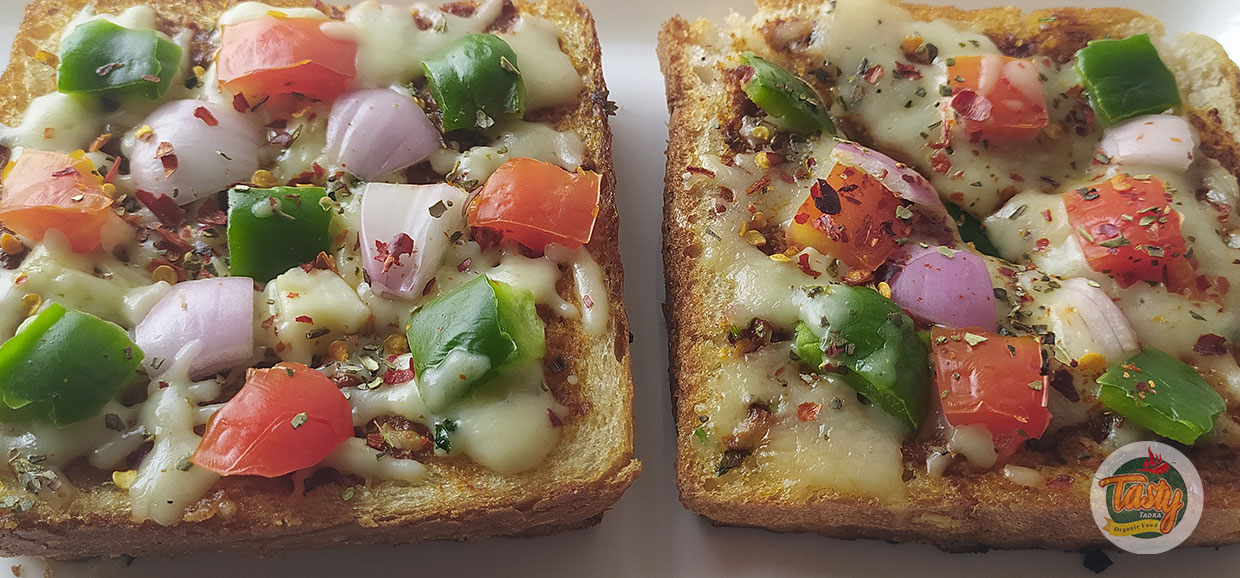 Cheesy garlic Bread Pizza is hassle free quick recipe to satiate any time hunger and satisfy your taste buds. It not only tastes amazing but also looks awesome.
Conclusion
This is a spin into my favourite bread recipes, turned into pizza covered with cheese and flavoured with garlic throughout. Be sure to add this in your quick menu plans.