This instant No cook Barfi is an Indian dessert with flavours of coconut bursting with each bite. Unlike the traditional one this is a modern age recipe which requires no cooking. In this no cook instant burfi recipe, you can prepare a delicious dessert without taking care of sugar syrup consistency or burning your fingers. Simply make a dough of all the ingredients and make burfi of your choice
Directions
This instant No cook Barfi is an Indian dessert with flavours of coconut bursting with each bite. Unlike the traditional one this is a modern age recipe which requires no cooking. In this no cook instant burfi recipe, you can prepare a delicious dessert without taking care of sugar syrup consistency or burning your fingers. Simply make a dough of all the ingredients and make burfi of your choice
Take a large bowl. Add Milk Powder, powdered sugar and desiccated coconut. Mix well.
Add milk gradually and knead it properly to form a dough.
Mix it well and add few drops of vanilla essence. You may replace vanilla essence with cardamom powder or kewda water or rose water. Combine well.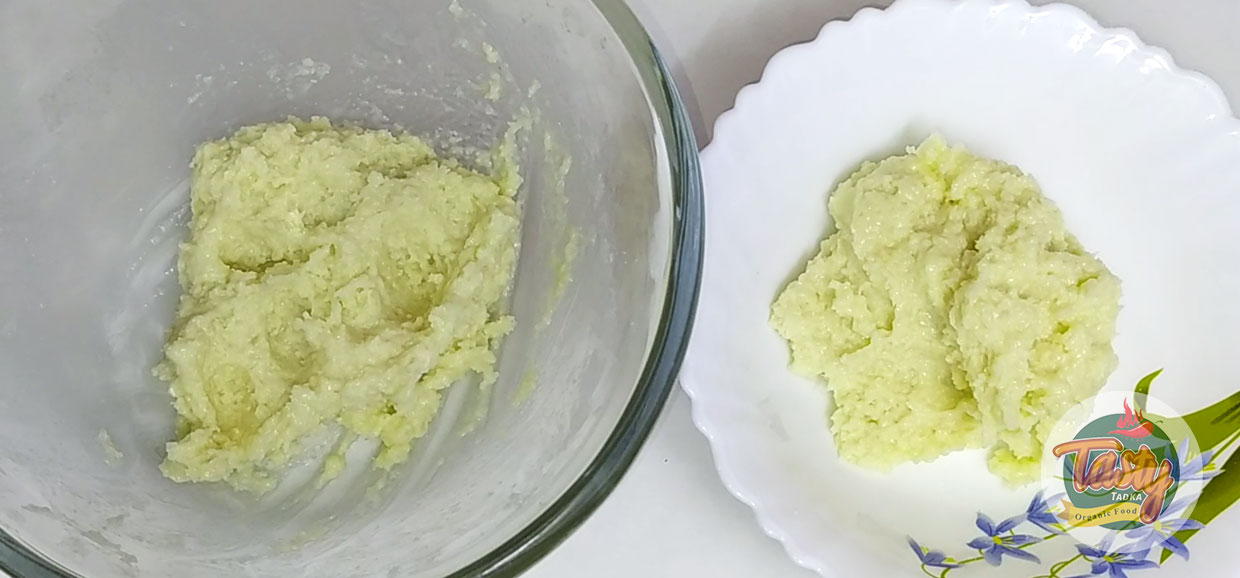 Divide the dough into two equal parts, keeping them in two separate bowls.
In one portion of dough, add tutti-fruity. You may replace it with finely chopped nuts of your choice.
In the dough of next bowl, add 1 or 2 pinches of Food grade colour of your choice and mix it well. I have added orange food grade colour.
Take a sheet of butter paper and grease it with ghee.
Take the dough in which we mixed the tutti-fruity. Give it the shape of a cuboid log. Wrap the butter paper around the dough. Keep this log in the refrigerator for 15 minutes to set.
Now take another sheet of butter paper, grease it well with ghee or butter. Put the dough in which we added color, and then put another sheet of butter paper over the dough.
Roll the dough in the shape of the chapati with the help of a rolling pin.
Now put tutti fruity log over rolled chapati.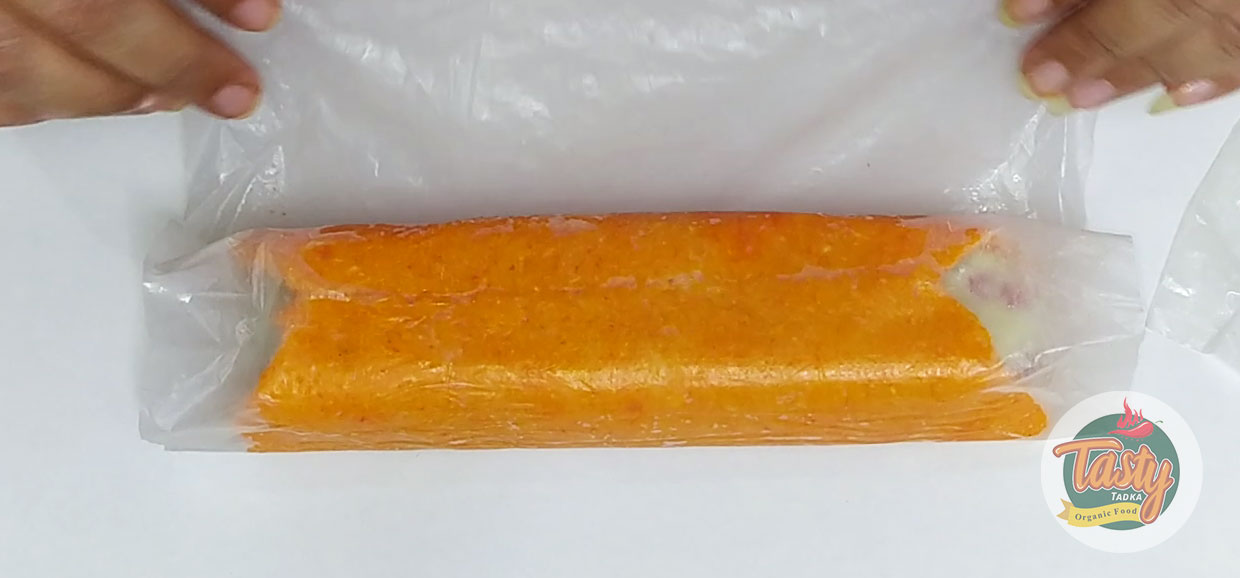 Wrap it around the log again and freeze it for 20 mins.
After 20 minutes take the burfi out of the refrigerator. Remove the sides.
Cut the burfi into desired size pieces.
Instant Barfi is ready to serve.