You must try out this Musk melon Smoothie, If you want to get rid of your pot belly, banish your bloat and thunder thighs, or if you want to stay healthy and fit.
Smoothies are succulent, take less time to prepare, look tempting, and are the best option to take a break from gobbling unhealthy & oily food. And believe me, they are not nauseating. In fact, you will be surprised how balanced and delectable they are.
Muskmelon or Kharbooja is a seasonal fruit that is sweet, juicy, cooling, and extremely healthy for everyone especially to beat the summer heatwave which is loaded with nutrients and has many health benefits.
It is good for weight loss, it manages hypertension, can cure kidney stones, good for eye sight, boosts immunity. They help relieve indigestion and have a soothing effect on the digestive system.
This quick, healthy, and ambrosial muskmelon smoothie recipe for weight loss can help melt the fat, flush out toxins, and boost your metabolism. Arginine(amino acid) in melon enhances the body's ability to convert food into usable energy, the effect is so powerful that melon smoothie sippers can lose 13 pounds in three weeks—without dieting.
Melons contain more than 120 enzymes that nourish the liver, maximizing the organ's ability to flush out fat-packing toxins.
Researches proved that the person who adds 1 cup of melon to his daily diet sheds 33% more weight than one who follows a strict low-calorie eating plan.
So, get ready with your blender and start shedding those pounds.
How to make Musk Melon Smoothie for weight loss
Directions
This delightful muskmelon weight loss smoothie recipe contains delicious low-calorie ingredients that will not only satisfy your taste buds but also help you lose weight. This naturally refreshing smoothie fulfills your daily vitamin c requirements in one serving. It also a meal replacement smoothie and a natural detox cleanser. This healthy smoothie recipe is the perfect way to cool off in the summer when a cantaloupe is at its peak.
Steps to make Musk Melon Smoothie
Take the musk melon and cut it into two halves. Scoop out the seeds in the middle.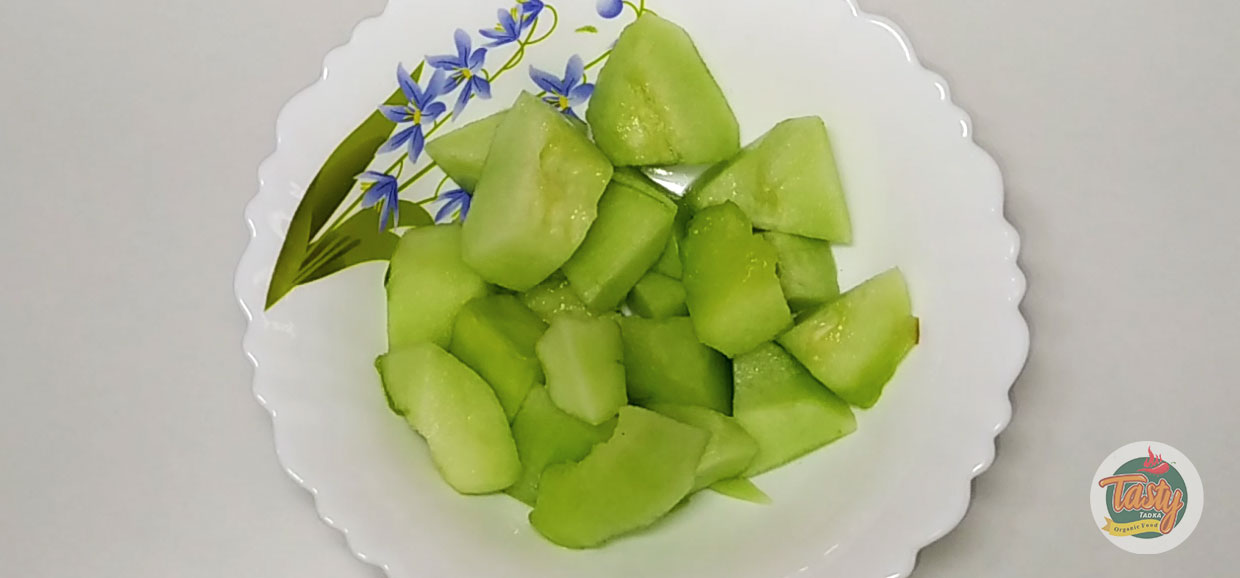 Peel the muskmelon and chop it roughly.
Take a blending jar. Place muskmelon chunks, yogurt, honey, cinnamon powder, and milk cubes in the electric blender and blend until smooth. You can add cardamom, nutmeg or cinnamon, or even any unusual combo you might think of. The addition of little saffron will be good too. Blend until smooth and frothy. Your muskmelon smoothie is ready.
Take a glass of your choice. Pour the thick and succulent smoothie. Add a few shavings of walnuts to each glass for garnishing the melon smoothie. Serve immediately while still frothy.
Conclusion
Try this easy, healthy, yummy, creamy musk melon smoothie at home and enjoy! Never refrigerate the smoothie as the taste may change. If the muskmelon is sweet then there is no need to add honey, If preparing for kids you can add sugar or honey as required.