Lemon rice is one of the easiest comfort dishes to make. It can be made with already cooked left over rice or fresh steamed rice when mixed with particular spices, lemon, cashews and peanut. Basically the leftover rice makes it an ideal ingredient for this recipe. In other words, the stale rice is dry and moisture free and thus easily mixes with the spices and lemon juice. As well as the cook time is reduced even further.
Lemon rice is one of the most common dishes from South India which is equally liked by people of all states.
Easy to cook and digest, a quick  rice preparation enhanced with distinct flavours of lemon juice, curry leaves, turmeric, whole chillies and mustard seeds tempts everyone with its fresh and tangy aroma and gorgeous look.
It can be served as a main meal for lunch or dinner. It can also be made as a tiffin box or as a picnic lunch. Its a light dish and you can have it as a light breakfast also.
Lemon rice is a complete meal in itself. It tastes good on its own, though it can also be served with yogurt or curd, raita, chutney, salad, pickle or papadum.
How to make Lemon Rice at home
Directions
South Indian Lemon Rice with peanuts, cashews, curry leaves, and fresh lemon juice. This flavorful rice is tangy, vibrant, and crunchy. Makes a great quick meal and is also vegan.
Steps to make Lemon Rice
Firstly, take a heavy-bottomed kadhai or pan. Put it on gas and heat 2 tbsp oil. Keep the flame on low.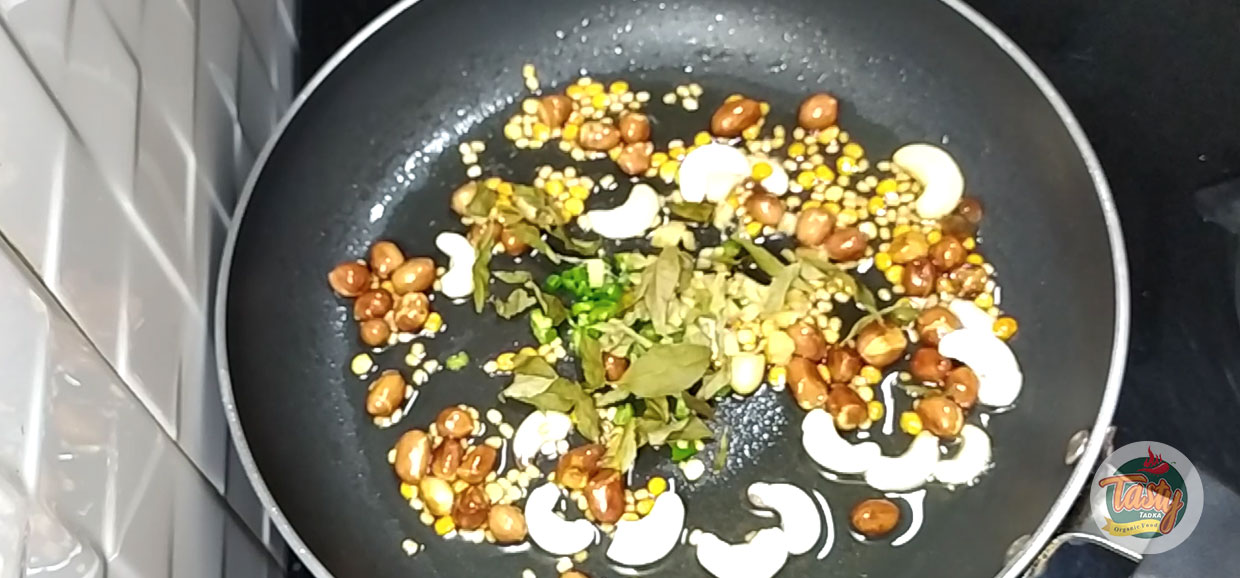 Roast 2 tbsp peanuts and also, roast 2 tbsp cashews until it turns golden brown and crunchy. Add 1 tsp mustard seeds, 1 tsp urad dal, 1 tsp chana dal, 1 dried red chilli. Also add 1 inch ginger, 2 chilli, pinch hing and few curry leaves. Splutter the tempering on medium flame.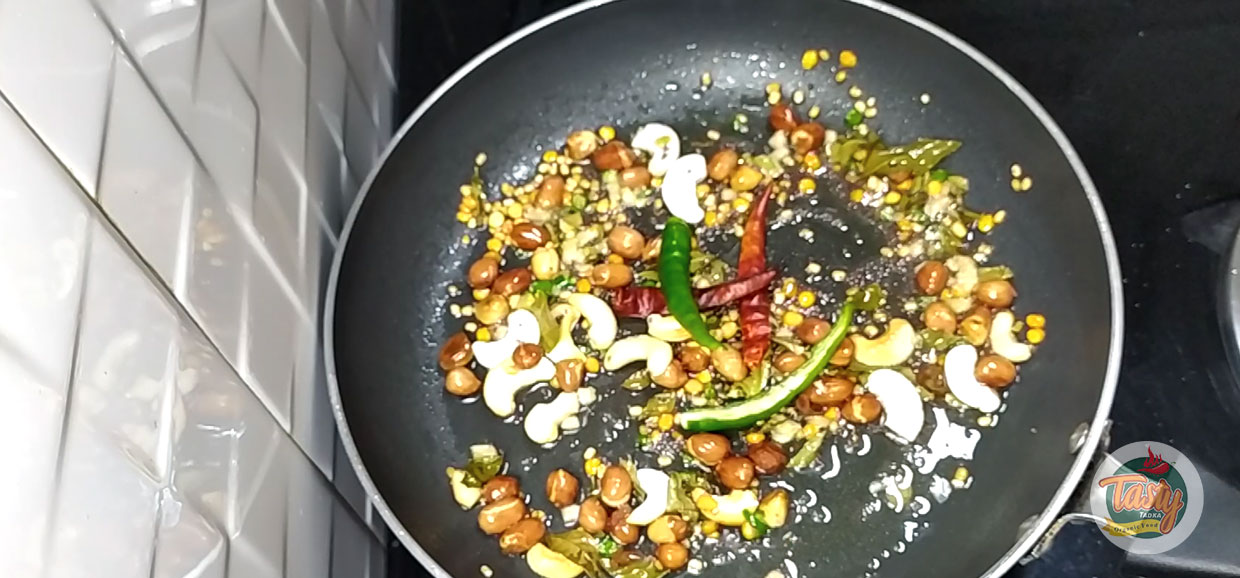 Add Split green chili and dried red chili.
Further, add 2 cups of cooked rice . Mix well making sure everything is well combined.
Also, add 1/2 tsp turmeric and ½ tsp salt. Saute slightly.
Switch off the flame and add 2 tbsp chopped fresh coriander leaves and 2 tbsp lemon juice. Mix well.
Lemon rice is ready to serve. Enjoy lemon rice with yogurt, pickle, papadum or raita. You may also pack it for lunch box.
Conclusion
This lemon rice recipe can be the perfect comforting meal to warm up on those lazy Saturday evenings with a craving to eat something tangy, spicy yet healthy! If you like the recipe, please leave a star rating in the comment section below or share the recipe on Facebook, Whatsapp, Twitter & Pinterest.