Rabri Malpua, the lusciously delectable dessert, is every Indian sweet lover's delight.  Fennel scented fluffy Indian pancakes drenched in sugary syrup, when served along with a topping of creamy chilled rabri becomes heavenly delicious, and create an absolutely indulgent creation that you can't stop eating.
Surprisingly easy to make, the golden Malpuas are soft, fluffy yet crisp, and thin pancakes. These deep-fried crepes are dunked in saffron flavored sugar syrup and taste amazing when served hot with cold kesar- rabdi (Saffron flavored thickened milk) further adorned with chopped almonds and pistachios before serving.
Malpua is a traditional Indian sweet from Rajasthan, Orissa, Maharastra, West Bengal and parts of UP. This tasty Indian sweet is also very popular in the north and west India. There are many variations of Malpua based on the region it is prepared.  Malpua, known as Amalu in Oriya, is a part of Chappan Bhog that's offered to Lord Jagannath as a prasad during the Jagannath Rath Yatra in Puri, Odisha. The people of West Bengal, Uttar Pradesh, Maharashtra make it for festivals like Diwali, Dusshera, Sankranti and Holi.
Like every Indian dessert, this decadent malpua can also be made in many ways. In fact, every region has its own twists with this recipe. Here I have shared an easy recipe for Rabri Malpua that does not require khoya or milk solids. This is an instant version of Rabri Malpua recipe. This recipe requires very few commonly available ingredients. This delicious Malpua is made with the goodness of milk, sugar, and mild flavoring of fennel seeds, cardamom pearls, and saffron. The best thing about this dessert is its combination of flavors and textures.
The hot malpua topped with chilled rabdi is an absolute indulgence, one, that should not be missed. This is the ultimate dessert which is thinner and delicate in its texture, with crispy edges and a soft center. It is made using all-purpose flour batter (however, we are making an instant version here). It is deep-fried and then sweetened by immersing it in sugar syrup that is perfumed with cardamom powder and saffron before being served with rabdi.
Rabdi is a rich, thick and creamy pudding made with only milk that has been cooked on low, gentle, and simmering heat till it thickens. The sweet rabdi is perfumed with cardamom or saffron (choose your aromatic) and sweetened with sugar.
Making this delicacy at home might seem like a herculean task and a bit time consuming, undoubtedly, but the recipe is extremely easy to follow and totally worth it. It is perfect for festive celebrations. So, the next time you're planning an Indian feast, give this sugar-coated fritter a try and serve your family and friends this soft textured heavenly dessert along with luscious rabri.
How to Make Rabri Malpua
Directions
Steps to make Rabri Malpua
Rabdi Malpua is a delicious recipe soaked in sugar syrup and then adorn with luscious chilled rabri and garnished with chopped nuts. Here's a simple way of preparing this dish instantly at home without the hassle by following some very easy and simple steps.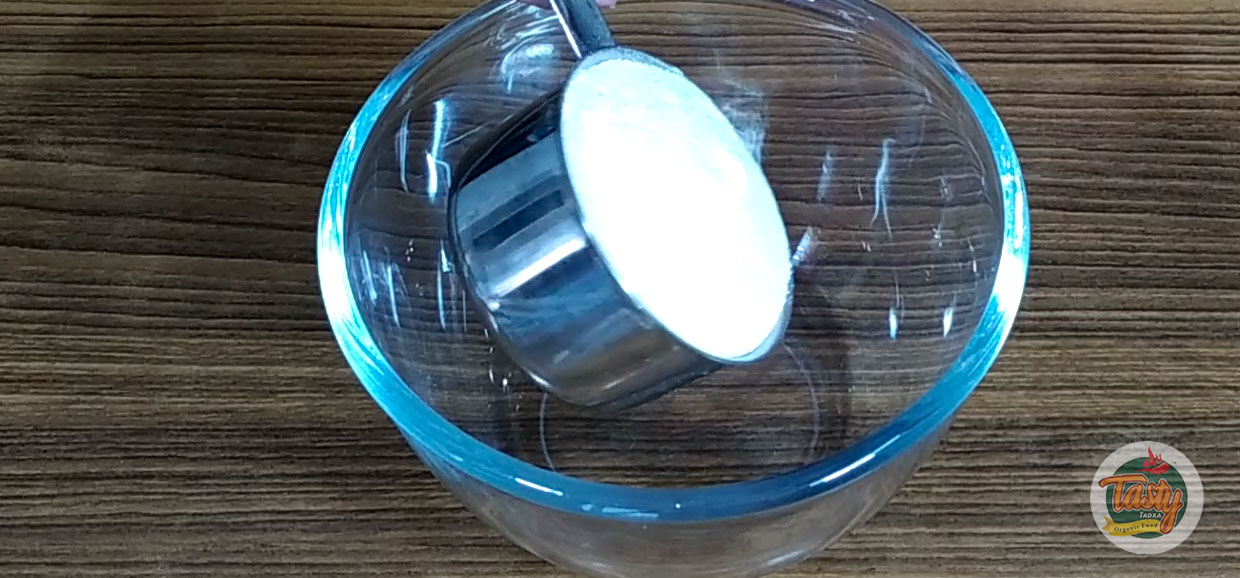 - Preparing the batter for Malpua-
Take a large mixing bowl and mix together maida and milk powder in equal quantity.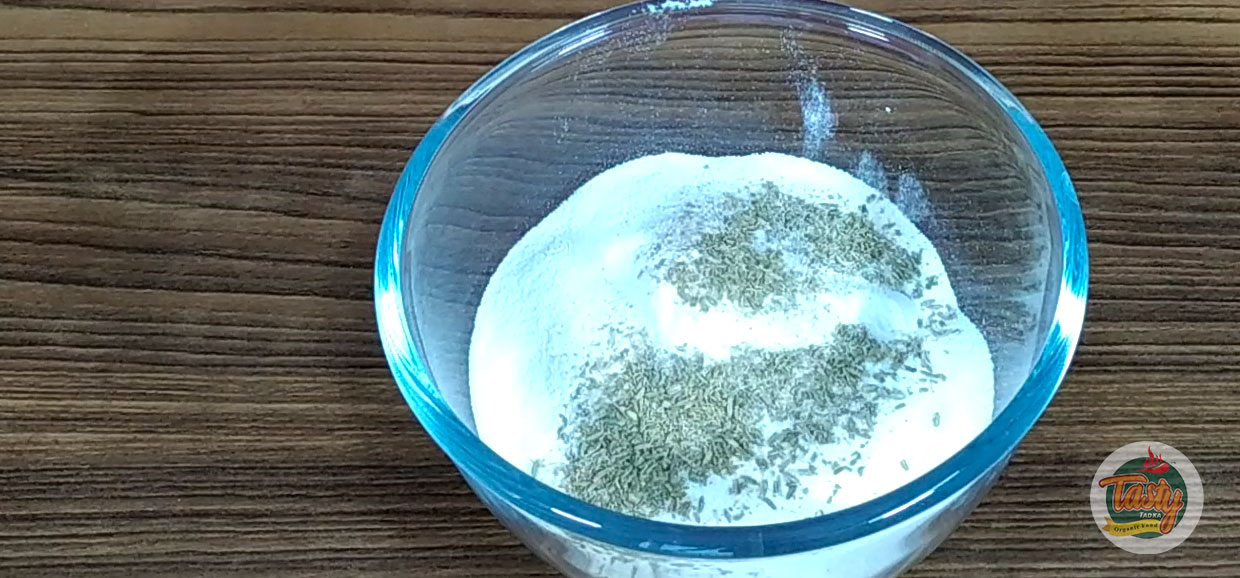 Add one tablespoon of roasted ground fennel seeds. You may also add cardamom powder or rose water as well but the flavour and aroma of fennel seeds go very well with malpua.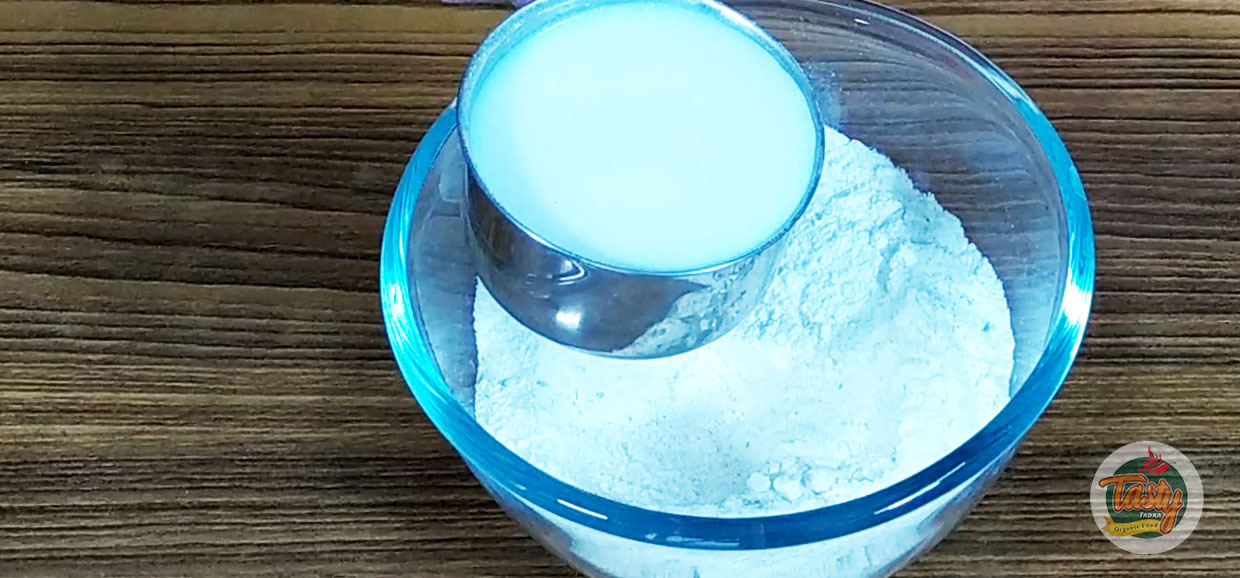 Gradually add milk to prepare the lump-free and silky smooth Malpua batter. Ensure that the mixture has a pourable consistency and is not too thick. Once the batter is ready, keep it aside for 15 minutes.
- Preparing Rabri- Rabri is the thickened and creamy milk that has been cooked on low, gentle and simmering heat till it thickens and can be flavored with cardamom powder, saffron, kewra water, and dry fruits. For preparing instant rabri, take a heavy bottomed pan. take 700 ml of full cream milk. Add 3/4 cup of milk powder. Stir well and constantly so that milk powder is mixed well with the milk. Boil the milk and add 1/3 cup of sugar. Continue stirring and keep boiling till it reduced to the 1/3 measure and thickens.
Add cardamom powder, mix it well, and keep aside.
- Preparing Sugar syrup/ Chashni
Take a kadhai. Add sugar and water in equal proportion. Here, I have taken 1+1/2 cup of each. Heat the water and sugar and bring to a boil. Keep stirring.
Add saffron, Cardamom pod and kewra water. Simmer the water till it becomes syrupy. Keep aside.
-Frying the Malpua-
The real taste of the Malpua comes when it fries in the desi ghee. Now, heat desi ghee in a pan over low flame. When the ghee is hot enough, pour a ladleful of the mixture. It will spread evenly automatically. Keep the flame low. When the base becomes light golden, flip over and cook until the malpua is golden from both sides. The edges, especially, need to be brownish in color. Remove the cooked malpua and drain the excess ghee.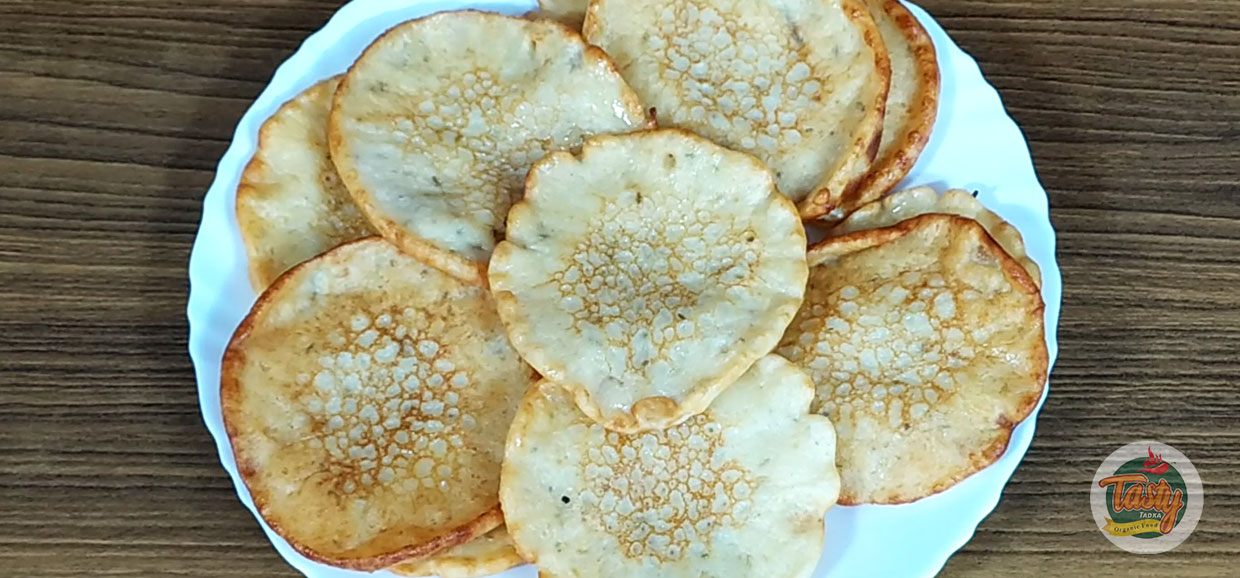 Repeat the process to prepare all the malpuas. With the help of given ingredients quantity, I have prepared 12 malpuas.
Drop the malpua in sugar syrup and allow it to soak for 5 minutes. Then drain the malpua from the syrup and transfer it to the serving plate.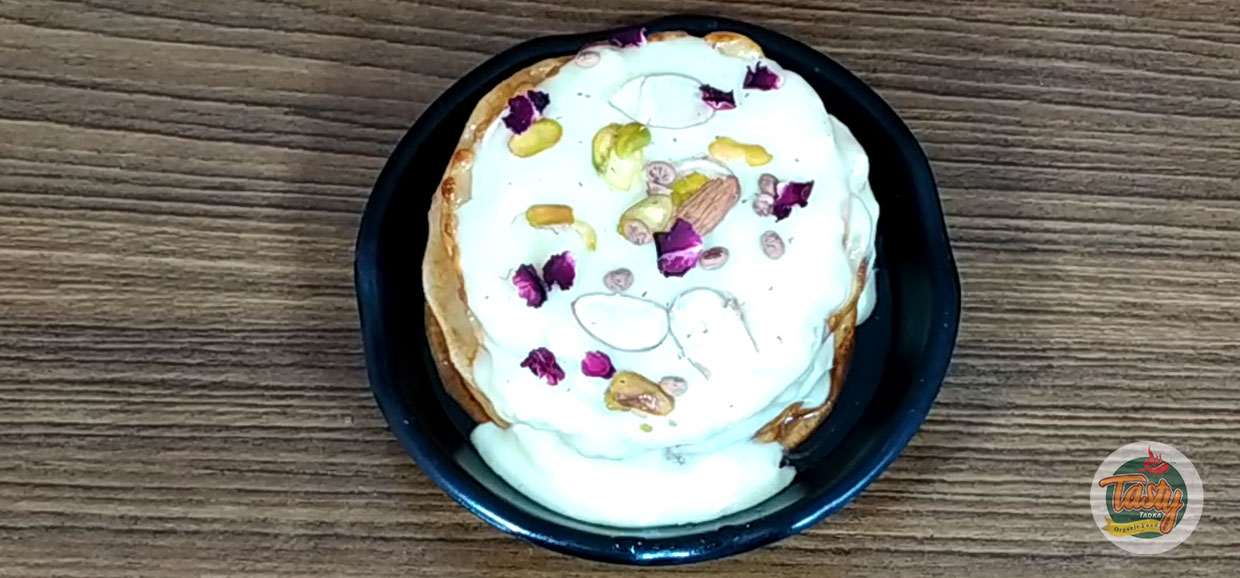 Serve the hot Malpua adorned with chilled Rabdi on top and garnished with chopped almond, pistachios, and dried rose petals. Serve immediately.
Conclusion
Traditionally, Malpuas are made with maida. However, if you want healthier Malpuas, use atta or wheat flour. You can even mix them in the ratio of 1:1. Variation can be made by trying apple rabdi or mango rabdi, infused with any fruits of your choice.